Avoid accidents and major damage
When energy consumption suddenly increases (or decreases) there is typically something wrong. You are warned immediately and can react to prevent accidents.
Stop over-consumption and save money
When you measure, you get facts. You can compare machines and installations over time and stop over-consumption immediately.
No more time consuming projects
Analysis of potential energy savings are often consuming a lot of time in the department. With accurate data you have facts and analysis – straight away.
Documentation of green transition
With our solution you can show focus on energy consumption and waste in your business. Your efforts and results are visible.
Visualisation & communication
Show your efforts and results to your employees and colleagues – direct on their own screens or on information screens on location.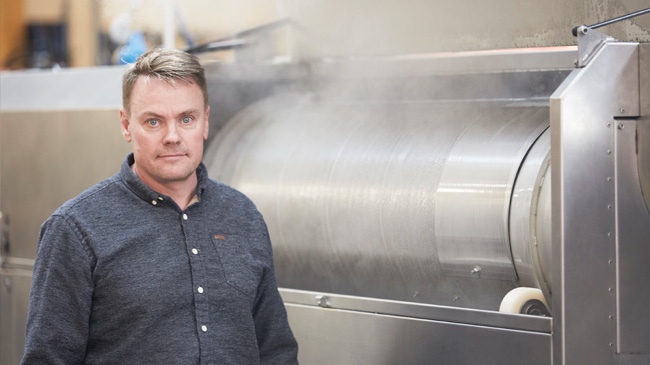 Case: Industrial customer saves 25.000 Euro/year on electrical bill
We measured the consumption of electricity on 18 machines in operation for 2 weeks. Then we trimmed all machines for 1 hour each – and put them back in production with the meter on. It became very obvious for everybody that the consumption before trim was way too high. The 18 machines consumed worth 25.000€/year too much, and the worst "sinner" was 5.000€/year off. With a continuous measure the company now has a benchmark for optimal operation – and they can monitor irregularities the minute they happen.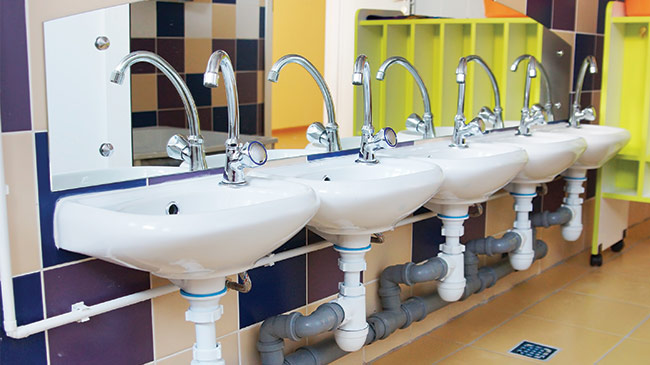 Case: Water leak caused damage worth 800.000 € in a kindergarten
A brand new kindergarten for the 2-6 year old in our home town had closed down for a week vacation. During the week a water-pipe junction went leak and water was flowing for several days. When the genitor came back to open the kindergarten, the entire floor was flood and material damage amounted to
800.000 €. This could all have been avoided with a solution from DS Energy.
Minimise energy consumption, save costs and avoid accidents
---
Industry & Production
---
Metal & process
Chemistry
Agriculture
Food & Beverage
Furniture & wood

Building & property
---
Private and public rental
housing association
Office buildings
Institutional building adm.

Service & Retail
---
Supermarkets & chain stores
Cooling & freezing
Hotel & conference
Office buildings

Consultant & Installation Comp?
---
Du you want to use our solution in your work – or be an associated business partner (technical or commercial)?
Plesae call:
Morten (+45 20 91 78 17)
Jarl (+45 53 61 46 61)
Solution = Measure – Analyse – Action

Top quality measurements – 10-12 years battery time – Radiobased…no conflict with your IT infrastructure
Who we are?
The team behind DS Energy has many years' experience from automation, electrical and software. We are 3 partners with more than 20 years in sales and implementation of technical solutions for the BTB market.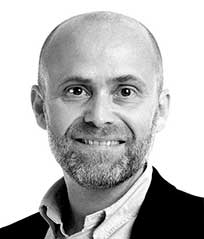 Jarl Gorridsen
MD & Partner
---
Jarl Gorridsen is the MD of DS Energy. He has a background in process software, user interface and communication. His has vast experience within sales of technical solutions.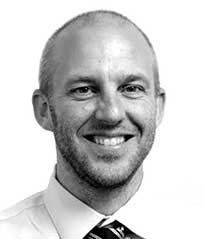 Morten B. Madsen
Technical Manager & Partner
---
Morten B. Madsen is our technical manager. He has considerable experience from development and service of automation solutions in international companies.
Products
Top products within meters and communcation modules – from some of the best suppliers in EU.
---
Technical or installation company?
Our program within meters and communication modules are carefully selected after many years of experience with the supplier market. We use the products in our solution together with our software – nut if you are interested in the hardware for your customers, please do not hesitate. We have a good stock and competitive terms – please call us.
Radio based metering
Our meters transmit data via Mbus radio. This means vast savings in cabling and wiring. At the same time our customers have no "hazzle" with their IT infrastructure and set-up (all our products fully support cabled solutions)
We have a strong portfolio of products within:
ELECTRICITY

WATER

HEATING

TEMPERATURE

HUMIDITY

COMMUNICATION
Technical support, offers and guidance: Morten B. Madsen +45 20 91 78 17
---
Contact DS Energy
---
Any question? Please call us +45 88 13 61 61
---